Embassy of Water
A Purification Greenhouse, rainwater beer and a Turritap that makes tap water naturally whirl to make it even more tasty. These are some of the innovations visitors will encounter at the Embassy of Water in AtelierNL's church on Bergmannstraat. The Embassy of Water is a platform for water related innovation where people can share knowledge, inspire each other and jointly accelerate meaningful innovations.
Connecting designers, government, knowledge and research institutes, enterprises and end-users at an early stage, enables a creative Water Hub to emerge where future-oriented collaborations can take place, aimed at achieving a sustainable, water-friendly society.
The official opening today of the Embassy of Water at the Dutch Design Week by founder Anouk van der Poll, Peter Glas president of the OECD Water Governance Initiative & Tim Vermeulen of the Dutch Design Foundation.
"During the DDW at the Embassy of Water, local authorities and knowledge institutes will point out the major issues and where opportunities lie for improvement and innovation." Anouk van der Poll, owner of vanderPolloffice and curator of the Embassy of Water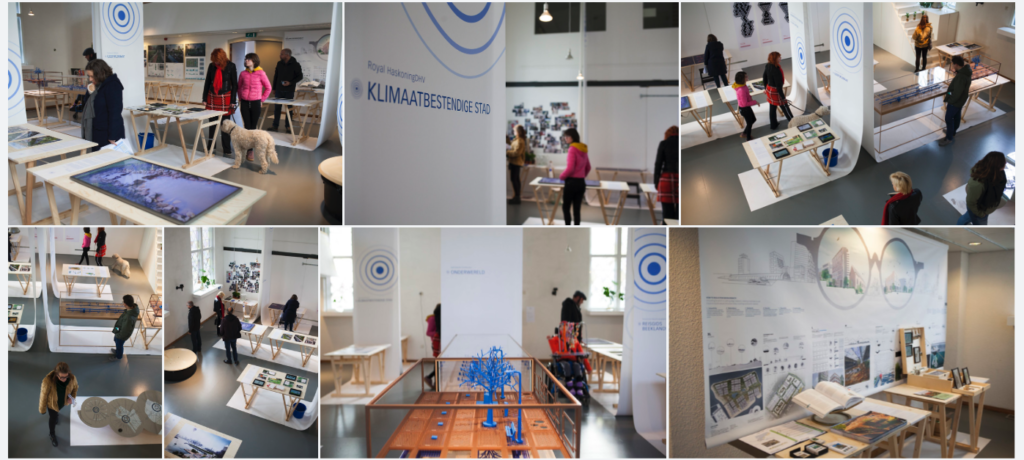 image credits: Dutch Design Week © Iris Rijskamp